Volunteer Opportunities
VOLUNTEER OPPORTUNITIES!
Volunteer Co-ordinator (great way to meet all the parents)
Coaches for the kids 13 and under (we provide the training - very easy)
Coaches Helpers (no experience necessary)
Contact Jim Broere (Club President) at This email address is being protected from spambots. You need JavaScript enabled to view it.
HIGH JUMP OFFICIATING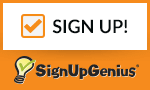 The CVAC's are responsible for officiating the High Jump event at all track meets in the Island series. As a club member, we need you to commit to officiating during at least one such event. 
Quicklinks
Island Track & Field Clubs

(7)

Coaching Resources

(3)

Island Track Meet Schedules

(3)

Articles for Athletes

(1)

Club Reports

(3)

Athletics Related Websites

(4)
Event Calendar
Did You Know?
Club Achievements
Our club has not yet made it into the Guiness Book of Records, however, we do have a pretty good "track" record of achievements. Here are just a few of the more recent notables:
Over 60% of our members return each year for another season with the club
Our club hosts the Garriock Meet each year. This year we had a record breaking 465 athletes attend
Several of our club members won gold, silver and bronze medals at the 2012 Provincial High School 
The girls seniors 4 X 100m relay team  from Francis Kelsey, with 3/4 CVAC members, won Gold and broke the Island record. Fastest time in 10 years.
Chicago Bains broke the Bantam record for the Island in 80m Hurdles
Stay Informed
Archived Articles
April 2013

February 2013

November 2012

September 2012

June 2012